Birth Name: Kaley Christine Cuoco
Birth Place: Camarillo, California, US
Date of Birth: November 30, 1985
Height: 5′ 6″ (1.68 m)
Mother: Layne Ann Cuoco
Father: Gary Carmine Cuoco
Siblings: Briana Cuoco
Marital Status: Divorced/Single
Previous: Karl Cook (2018-2021)
Previous: Ryan Sweeting (2013-2016)
Children: None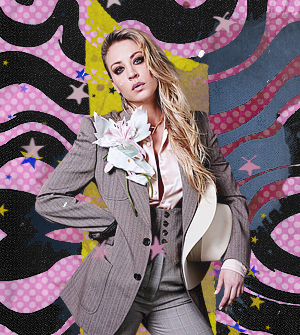 ---
Kaley Christine Cuoco, 32, is an American actress and producer. Kaley had her first taste of television success with the family sitcom 8 Simple Rules back in 2002. Besides that, she is recognized for one of the main roles in The Big Bang Theory, which quickly became one of television's most beloved comedies. Films that Kaley has starred in are Hop (2011) and The Wedding Ringer (2015).
Early Life
Kaley started working at a young age, where she took up modeling as a child and made it to first acting sessions in commercials. She is of Italian (father) and German and English (mother) descent. A model and commercial actress from the age of 6, Cuoco's first major role was in the TV movie Quicksand: No Escape (1992) with Donald Sutherland and Tim Matheson. Her other television credits include guest-starring on the series Ellen (1994). She graduated to television work, and made guest appearances on series as Northern Exposure, 7th Heaven and My So-Called Life. In addition, Kaley appeared in the film Picture Perfect. And because of her career, Kaley was homeschooled.
Career
8 Simple Rules was Kaley's first major role when she was still a teen in 2002, in which she joined the team of John Ritter and Katey Sagal. Kaley played one of Ritter and Sagal's teenage daughters, while Amy Davidson and Martin Spanjers were her siblings on the show. The series managed to go on after the sudden death of Ritter in 2003, addressing the loss of his character in its second season. A few years later, the show was not picked up for more seasons and instead ended in 2005. For Kaley, that was positive, as she moved on to another popular television show playing a significant character. She joined the cast of the supernatural series Charmed for its eighth season as Billie Jenkins.

Just some year later, in 2007, Kaley scored her role as Penny on The Big Bang Theory. The television show gathers and follows her geeky roommates Sheldon (Jim Parsons) and Leonard (Johnny Galecki), and their fellow genius friends Howard (Simon Helberg) and Raj (Kunal Nayyar). Kaley plays Sheldon and Leonard's friendly, non-intellectual neighbor who becomes Leonard's love interest. The chemistry between them was so strong that the pair were a real-life couple for a time. With its collection of offbeat characters and its sharp writing, the show soon won over legions of viewers, and is still to this day very popular comedy. The sitcom seriously boosted Kaley's career. In 2014, she negotiated an impressive salary increase. The trio signed one of television's biggest deals to earn each of them $1 million per episode. Recently, in August of 2018, it was announced that The Big Bang Theory would sign off in May 2019, with the conclusion of its 12th season.
Married Life
Kaley married her first husband, professional tennis player Ryan Sweeting on December 31, 2013. The couple got married very quickly, perhaps only after a few months of dating. They announced that they were divorcing in September 2015, and their divorce was finalized in May of 2016. The actress subsequently began dating pro equestrian Karl Cook, who she two married on June 30, 2018 at a horse stable near San Diego, California. The couple announced their separation in September 2021, stating "we have realized that our current paths have taken us in opposite directions". In June 2022, their divorce was finalized.